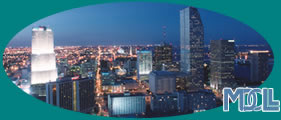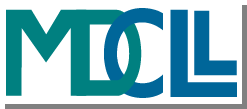 Copy of the article published on the Aventura News
September 10, 2003. page 4
Miami - Dade County Law Library Endangered
By: Patricia C. Frank
Did you ever wish that you had access to legal material? Did you ever wish you knew where to call for information and help? For seventy years the Miami-Dade County Law Library has been providing low-cost assistance to all citizens regardless of where they reside. An invaluable asset for the community, it provides free services that are unequaled, unique and unavailable anywhere else in the County. Their multilingual staff helps about 1,000 users a week in-person and on the phone. 70% are attorneys who are solo practitioners and the other 30% are individuals in the general public.

The Law Library has a self-help collection in English and Spanish and maintains an 80,000 volume collection of legal documents including the statutes of all fifty states, as well as legal databases such as Lexis and Westlaw. An online catalogue provides information that can be sent to you by fax, e-mail, diskette or CD-ROM. Research assistance is available as well.

One of the Law Library's goals is to provide low-cost terminals that will provide access to their databases in other areas of the County that are currently underserved such as Southwest Dade and North Miami Beach.
This year for the first time, on October 16th to the18th, the annual meeting of the Florida State Court and County Law Libraries will be held in Miami. It will be hosted at the Miami-Dade County Courthouse and Judge Joseph P. Farina, the Chief Judge of the Eleventh Judicial Circuit of Florida, will be the featured speaker.

The registration is $85.00 and includes lunch and dinner. Individuals, corporations, business, law firms and attorneys are invited to participate and to support this endeavor. Sponsorships are also available.
Due to a change in legislation the funding for the valuable services it provides may disappear. Without the Miami-Dade County Law Library, the general public, countless small law firms, and attorneys who are solo practitioners, will not have low-cost access to legal documents. The public can intercede and take an active part in preserving this institution.
The Miami-Dade County Law Library is located at 73 West Flagler
Street, Room 321 inside the Dade County Courthouse in Miami and is open Monday through Friday 8:15 a.m. to 6:00 p.m.
For more information on how to save this valuable resource, contact the Acting Director, Johanna Porpiglia at (305) 349-7548 or try the website at www.mdcll.org

Miami-Dade County Law Library
73 West Flagler St. #321A
Miami, FL 33130